My Proudest Accomplishment (2018)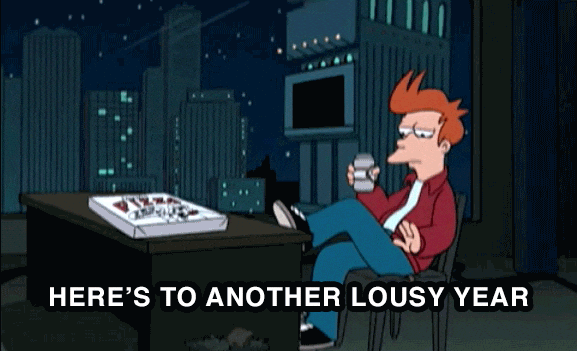 So it's a new year. And as such, it's the time when people are often doing a lot of navel gazing or something like that. I see all these tweets and posts on the Book of Faces from people talking about their proudest achievements and I'm delighted for them. And then I realized I had an achievement of my own last year.
Some back story first:
A few years ago, a friend of mine talked me into joining her bowling league. It was a relatively small social league mostly focused on fun rather than being super competitive. While I don't think of myself as much of a bowler (and I'm not), I thought "why not? It'll be something fun to do on the weekends." So I joined. And over the course of the 3 or 4 years we played with that league, my mission was accomplished: I had fun and I met new people and I got to hang with my bestie. I also became the point person for our league manager/owner when she stopped playing. I took care of the players, kept the score sheets, updated the league when it was playoff time or whatever.
The league was a local franchise of a national organization that had adult games and sports leagues all over the country. Their primary focus was kickball, but there were also volleyball, bar games and bowling leagues as well. In the fall of 2017, our local franchise owner announced with very little warning that she was selling her local franchise back to the national organization and it would be up to them if they wanted to continue bowling in Durham. It turns out, unfortunately, that they did not. We were a small league, only about 35 people. And the bowling league in Raleigh was more like 80 people. With little or no warning, they closed my email that the local owner had given me, so I had no access to my bowlers to tell them what was happening, other than those few I was friends with through social media.
Well, instead of having to go an extra 45 minutes out of our way to bowl on teams of 6 (instead of 4) for 2 games a week (instead of our 3 that we played in Durham), we decided to create our own league. We worked to get a decent price from the bowling alley and we recruited the heck out of former players and our friends. We managed to slap together 7 or 8 teams and we played our first season January of 2018.
So here we are, a year later. Our league, Pindependent Durham Bowling, is still going strong. We played 3 seasons last year, and in about 5 days we're going to start our Winter 2019 season.
We haven't changed the world significantly. We aren't curing cancer. We're not solving the climate crisis. But what we are doing is gathering once a week to play a game, to laugh together, to enjoy one another's company. And you know what? In this crazy time of angst and anger and misery for so many, that is enough.
So yes, 2018, I had a few accomplishments:
I grew as a physician and gained a better idea of who I am as a physician and who I want to be.
I became the mother of a teenager and we're both surviving, it appears.
I am celebrating 10 years of marriage to my husband, whom I still adore.
All of these are good things.
But the thing that makes me most proud? That wonderful, silly, bowling league.
Hey, do you live in Durham and do you want to bowl with us? Join us! www.pindependentbowling.com